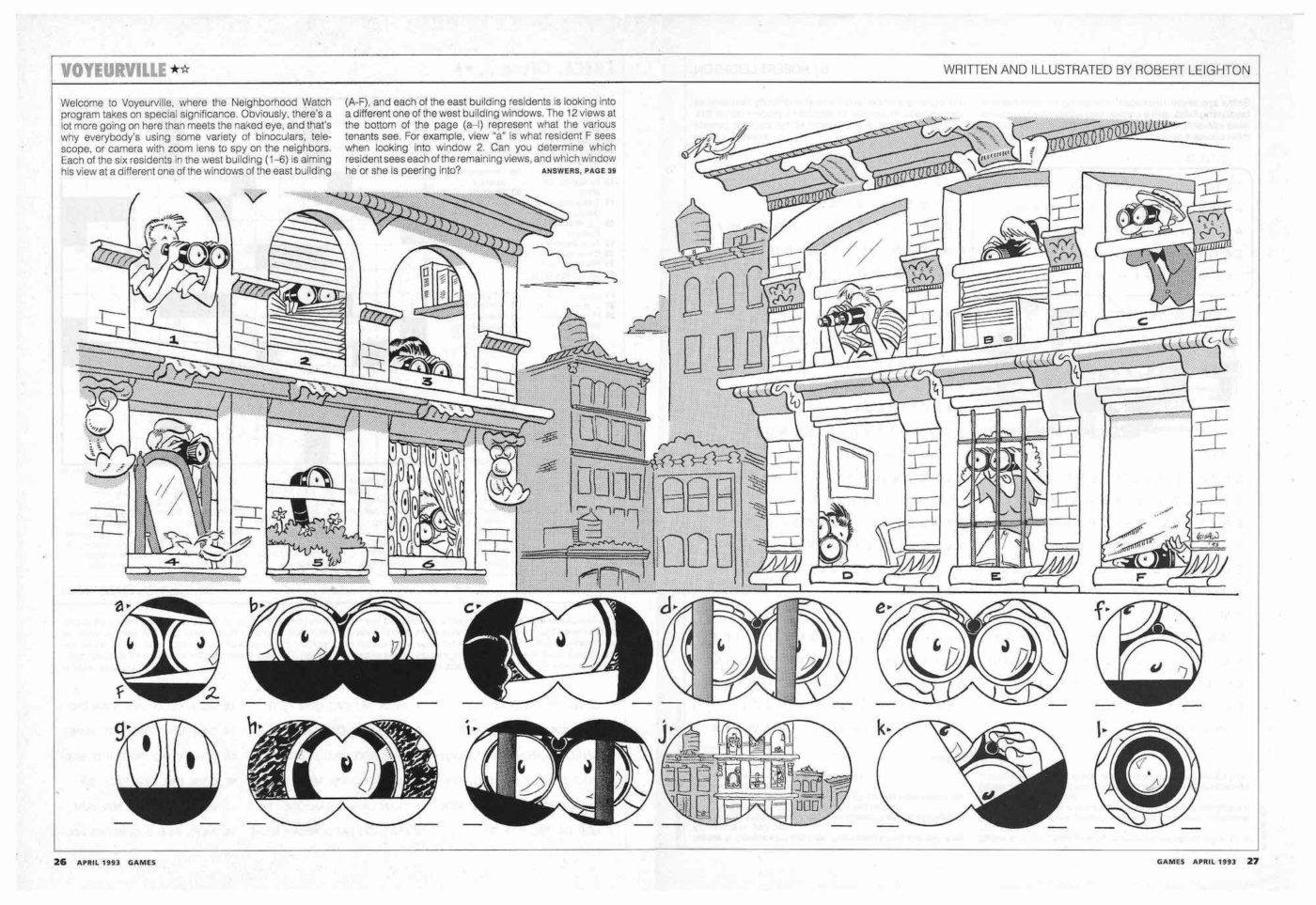 Voyeurville
What does everyone see when everyone is spying on everyone else?
Client: Games magazine
Cross-Comix
When placed in the grid, these panels will form four comic strips that cross where shown and spell four interlocking words.
Client: Nick magazine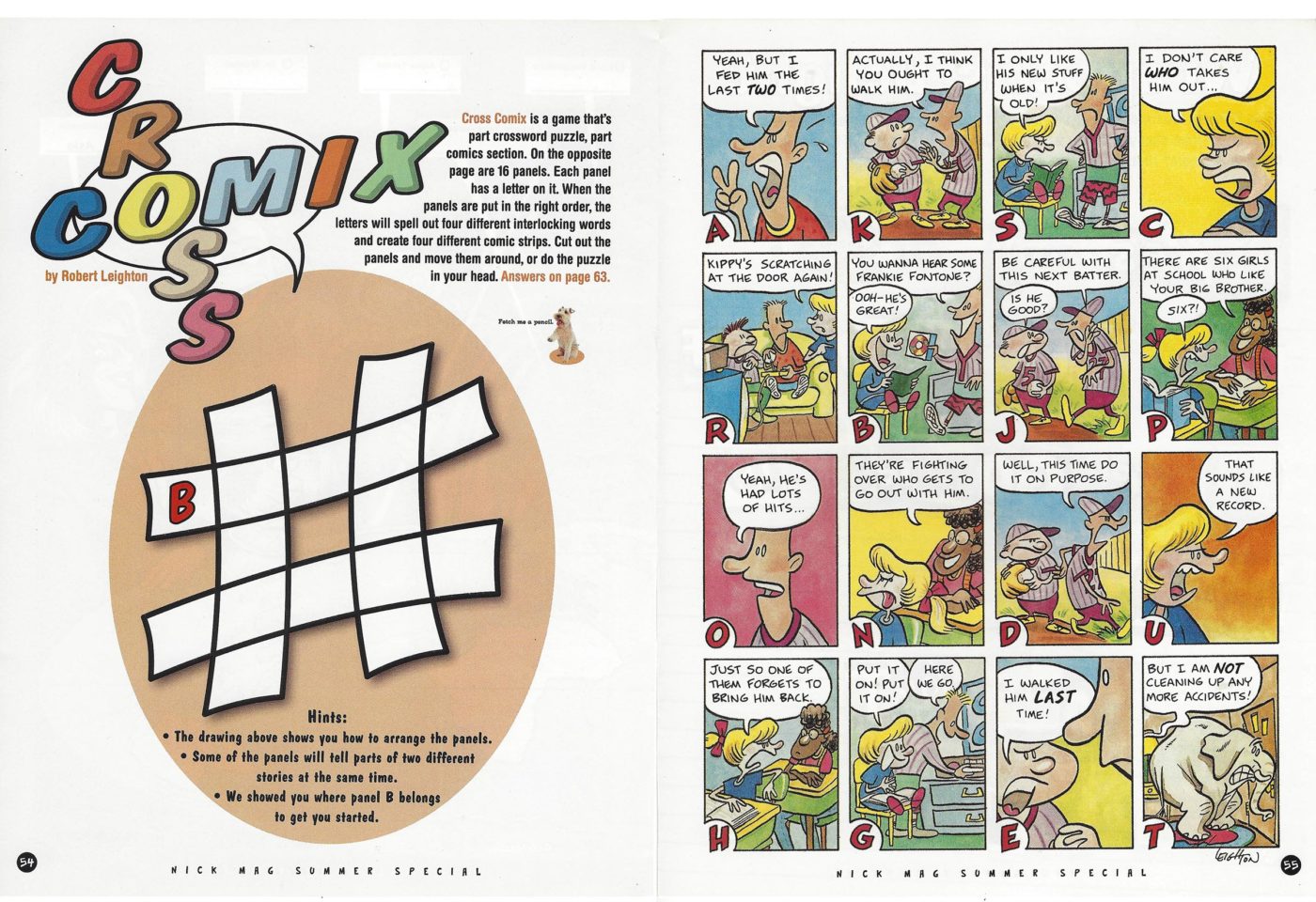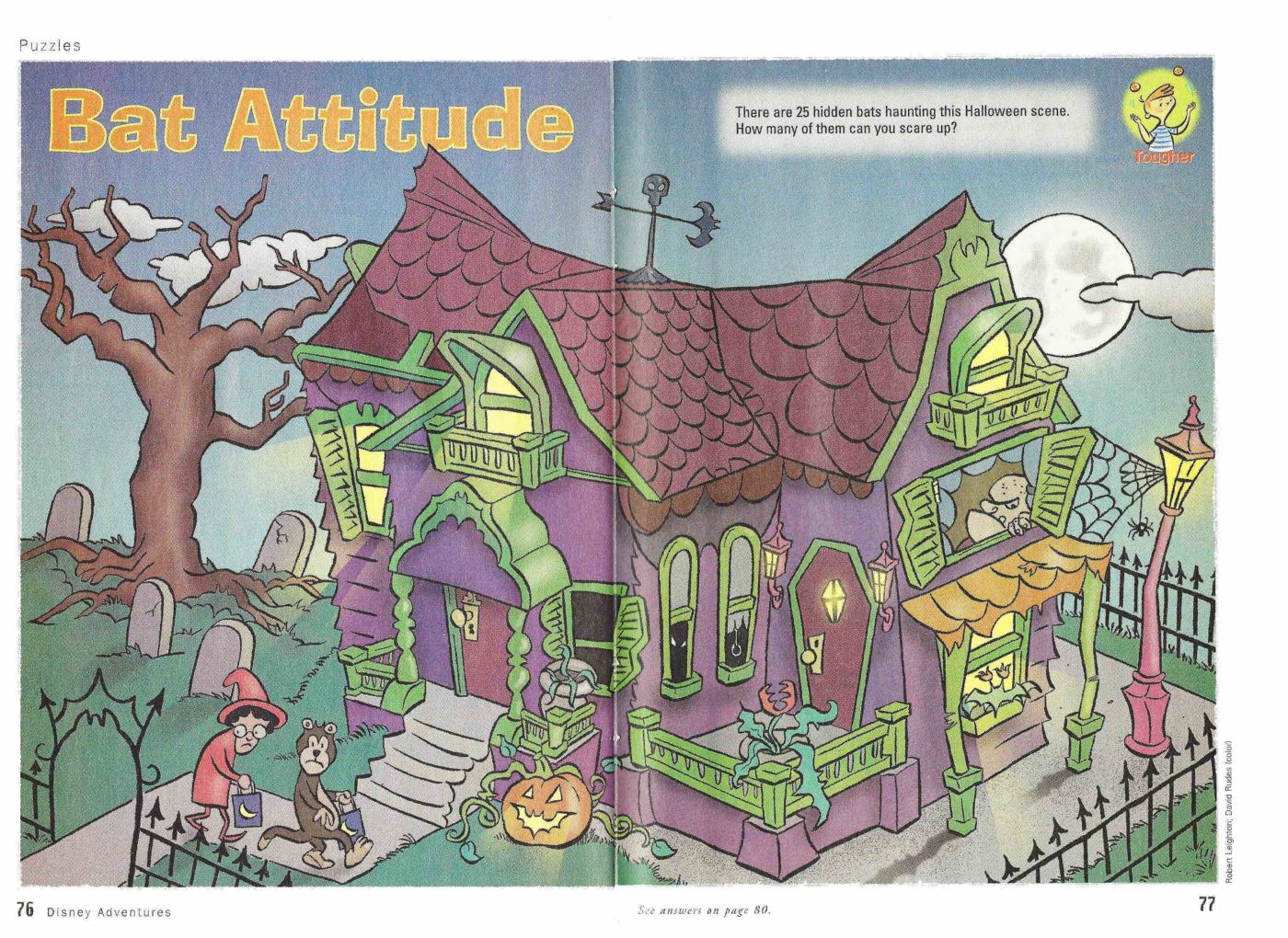 Bat Attitude
Twenty-five bat outlines are hidden in this scene, starting with the weather vane. Colors by David Rudes.
Client: Disney Adventures magazine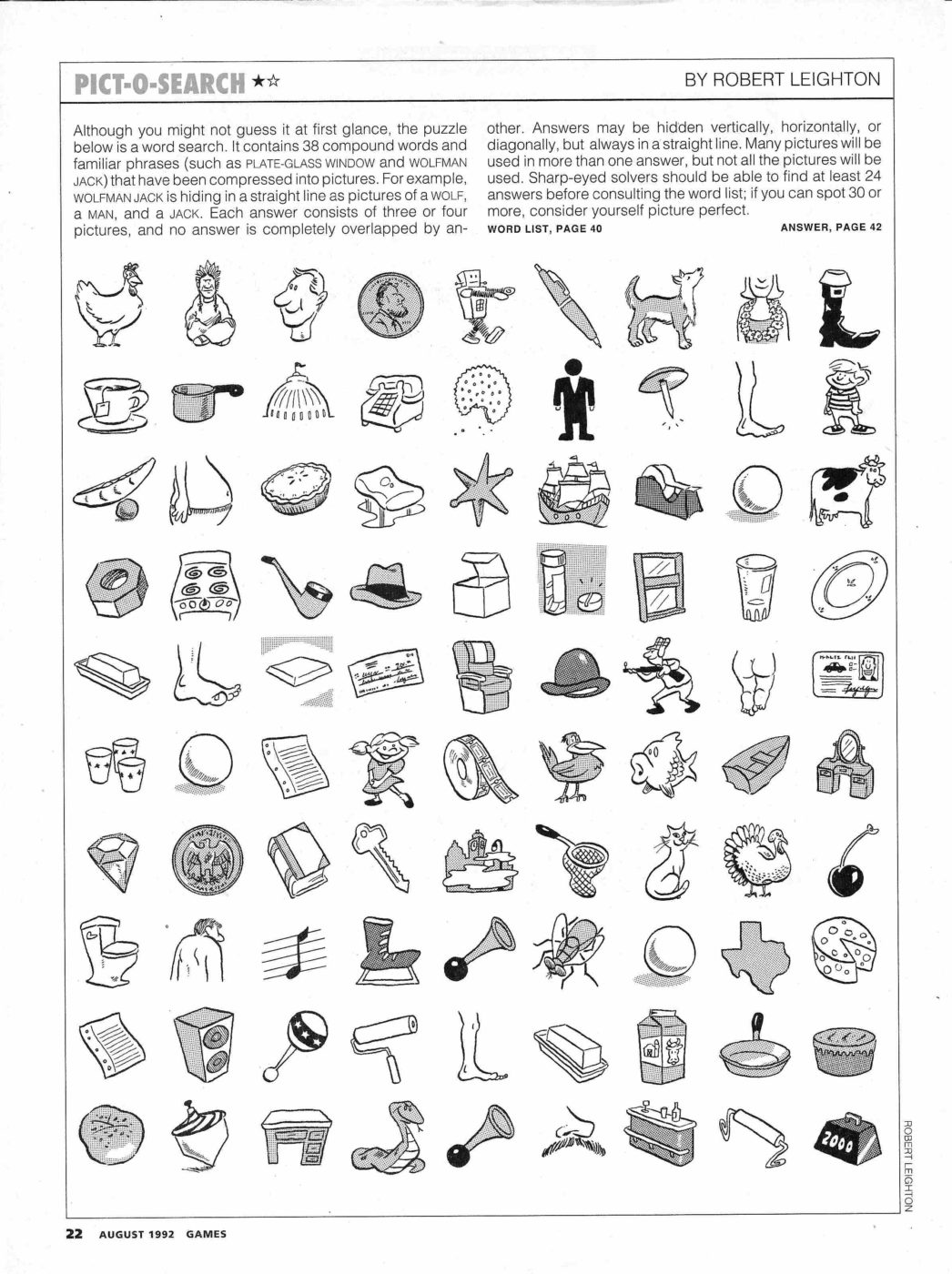 Pict-O-Search
Like a word search, but with pictures. Diagonally from the upper left corner, there's CHICKEN POT PIE. And so on.
Client: Games magazine
Get the Picture
Famous movie posters in rough-sketch form.
Client: Spirit magazine (Southwest Airlines)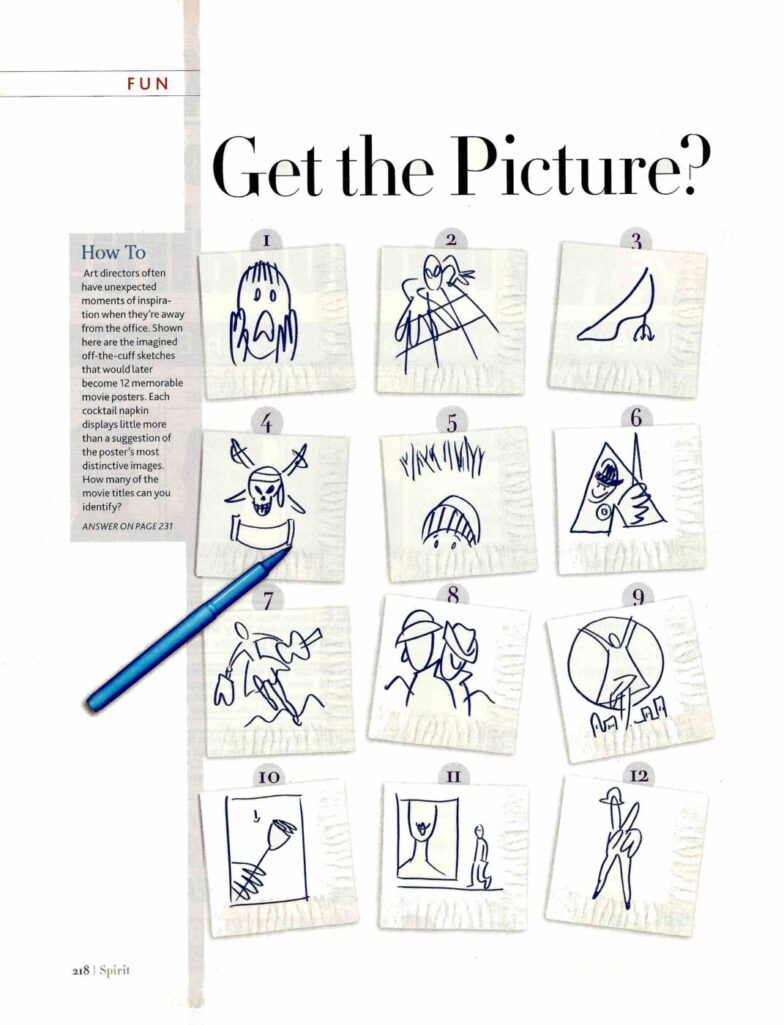 Project Architeuthis
Puzzability's groundbreaking Project Architeuthis, a code-solving alternate reality game, was created to drive awareness of the U.S. Navy's cryptology department. The immersive story played out in real time over multiple social media platforms and won a slew of awards, including a Cannes Lion, two Gold Effie Awards, the New York Festivals Award for Creative Effectiveness, and the Grand Prix Warc Prize for Social Strategy. Client: Campbell Ewald for the U.S. Navy. (Campbell Ewald assembled the video.)
To watch the full video with sound, click here